Just weeks after COP26, climate change remains high on the world agenda.
Now, the opportunities posed by nuclear power contributing towards #NetZero2050 are more essential than ever.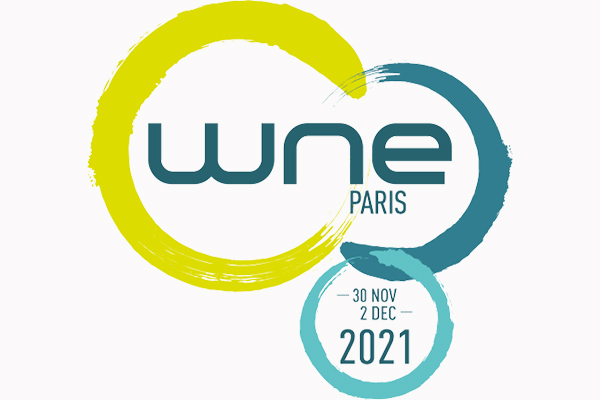 Nuclear and wind provided over 76 percent of Glasgow's energy during the conference – a testament to its real-life application in the fight for net zero. Having closed down COP26 just a fortnight ago, the next big event to take place on the nuclear world stage will be at this month's World Nuclear Exhibition (WNE) in Paris, between 30th November and 2nd December 2021. With around 680 exhibitors from 65 countries expected, WNE brings together companies covering the whole nuclear value chain. Hot on the heels of COP26, WNE will showcase how nuclear energy will play an important role in decarbonising the energy sector worldwide.
Nuclear South West will be attending this year's WNE to showcase the regions nuclear energy opportunities. We look forward to meeting attendees in the UK Pavilion where we'll be based. You can follow us on Twitter and LinkedIn to keep appraised of news live from the event.
It's important that we remember that the first new nuclear build in a generation is happening in the South West, and that this region is gaining a huge reputation for construction excellence and technological advances in EPR design. However, we mustn't lose sight of all the other opportunities, with 6 separate nuclear licensed sites at various stages of operation or de-commissioning and another that has been short-listed as a possible site for the first UK Fusion test Reactor. There are simply decades of work, with a vibrant nuclear eco-system of collaborative partners covering innovation, skills and business support in place to support your company's requirements.
We're also pleased to publicise our new website, live now, which will continue to host resources for opportunities within the nuclear sector for businesses looking to invest and collaborate in the region. Please do check it out and let us know your thoughts.
Finally, we're excited by news earlier this month, that Rolls-Royce have secured funding to support significant investment in Small Modular Reactor sites across the UK on large scale. You can read more about this under 'News'.
Stay in touch with us this month by following us on social media or join us in the UK pavilion at WNE if you're travelling to Paris.
—————————–
News
Rolls-Royce announces funding secured for Small Modular Reactors
Rolls-Royce (LSE:RR., ADR:RYCEY) recently announced that following a successful equity raise, the Rolls-Royce Small Modular Reactor (SMR) business has been established, to bring forward and deliver at scale the next generation of low cost, low carbon nuclear power technology.
The news, delivered in November 2021, poses some great future opportunities for the South West region.
Rolls-Royce Group, BNF Resources UK Limited and Exelon Generation Limited will invest £195m across a period of around three years. The funding will enable the business to secure grant funding of £210 million from UK Research and Innovation funding, first announced by the UK Prime Minister in 'The Ten Point Plan for a Green Industrial Revolution'. The announcement is another step towards the delivery of the Government's net zero strategy and its 10-point plan.
—————————–
NPL Sellafield inspection system
Nuclear Engineering International (NEI) Magazine showcases a new inspection system which should increase the speed and effectiveness of visual inspection of waste at Sellafield.
—————————–
Upcoming Events
World Nuclear Exhibition
30th November – 2nd December 2021
With 680 exhibitors from 65 countries expected for its 4th edition, WNE brings together companies covering the whole nuclear value chain. Nuclear South West will be present in the UK pavilion to discuss nuclear opportunities in the South West.
—————————–
NI-NIA Nuclear Industry Annual Dinner 2021
2nd December 2021
The Nuclear Industry Association Annual Dinner will be held this year at The Grosvenor House Hotel, London, in early December. Full details of the event are available at the link below.
—————————–
Hanhikivi 1 Business Day 2021
14th December – 15th December 2021
Hanhikivi-1 Business Day offers an excellent opportunity to gain hands-on knowledge on Finnish nuclear project practices. Topics covered include: Hanhikivi-1 nuclear new build project in Finland, upcoming procurement packages and supplier qualification for the Hanhikivi-1 project.
Hanhikivi-1 Business Day is organized by FinNuclear Association with the official partner ROSATOM in cooperation with Fennovoima.
—————————–
For further information about specific support for your business, please visit:
Nuclear Industry Association: https://www.niauk.org/
Hinkley Point Supply Chain Team: https://www.hinkleysupplychain.co.uk/
Government support: www.businesssupport.gov.uk
Covid-19 advice to businesses: www.gov.uk/guidance-to-employers
West of England Growth Hub: www.wearegrowth.co.uk
Heart of South West Growth Hub: www.heartofswgrowthhub.co.uk